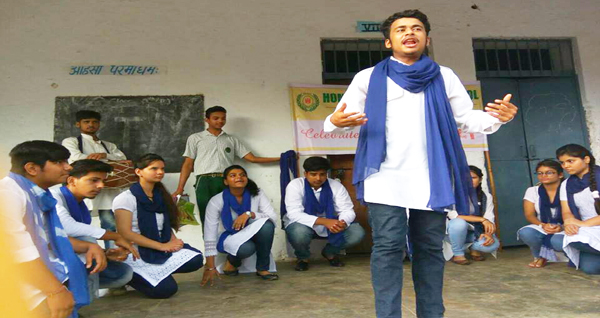 todaybhaskar.com
faridabad| The students of Homerton Grammar School, Sector 21A, celebrated International Youth Day by presenting an educational street play in various school to spread awareness among the youth.
The play laid stress on the concept of 'SWACHCH BHARAT ABHIYAAN' and the merits and demerits of Social Networking Sites. This talent of budding artists of class 11th was appreciated by all.
In order to channelise the energy of the upcoming youth in the right directions and to engage the young minds into creativity, such programmes are organized every year in Homerton Grammar School under the guidelines of the UNESCO. The students of Homerton Grammar School, Sector 21 A, contribute every year towards the national development by actively participating in such programmes. The Founder of the school, Mr.Kuldip Singh, blessed the students and the Principal Mrs. Archana Dogra encouraged the students for their efforts.