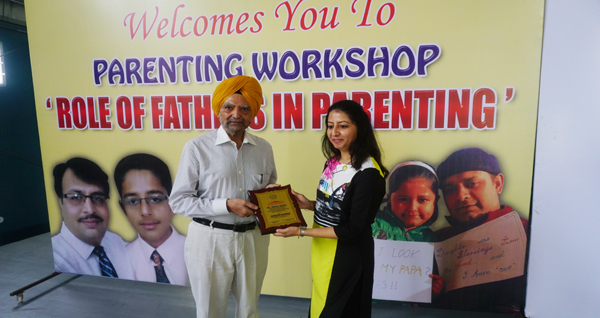 todaybhaskar.com
faridabad| Homerton Grammar School organised a workshop on "The Role of Father in Parenting" on 25th September 2016. About 50 Parents participated in the event. The Founder Principal of the school Mr. Kuldip Singh warmly welcomed the parents.
A renowned doctor Trinka Arora, who also specializes in developmental, intellectual, emotional and interpersonal challenges of children and adults, enlightened the audience about the psychological aspects of parenting. In her discussion, she made the parents aware of the importance of spending quality time with their children and how their personality and temperament affect the child's upbringing. In her open interaction with the parents she clarified their various doubts and parents openly discussed the difficulties they face in bringing up their children.
A glimpse of the setup, functioning, curricular and co-curricular activities and the philosophy of the School was given through a comprehensive presentation. The parents spoke highly of the school and were impressed by the school and its efforts to promote value based and conceptual based education.
The programme ended with a lively interaction with the parents wherein parents actively shared their cherished experiences with their kids and were very generous with their advice to the youth today.