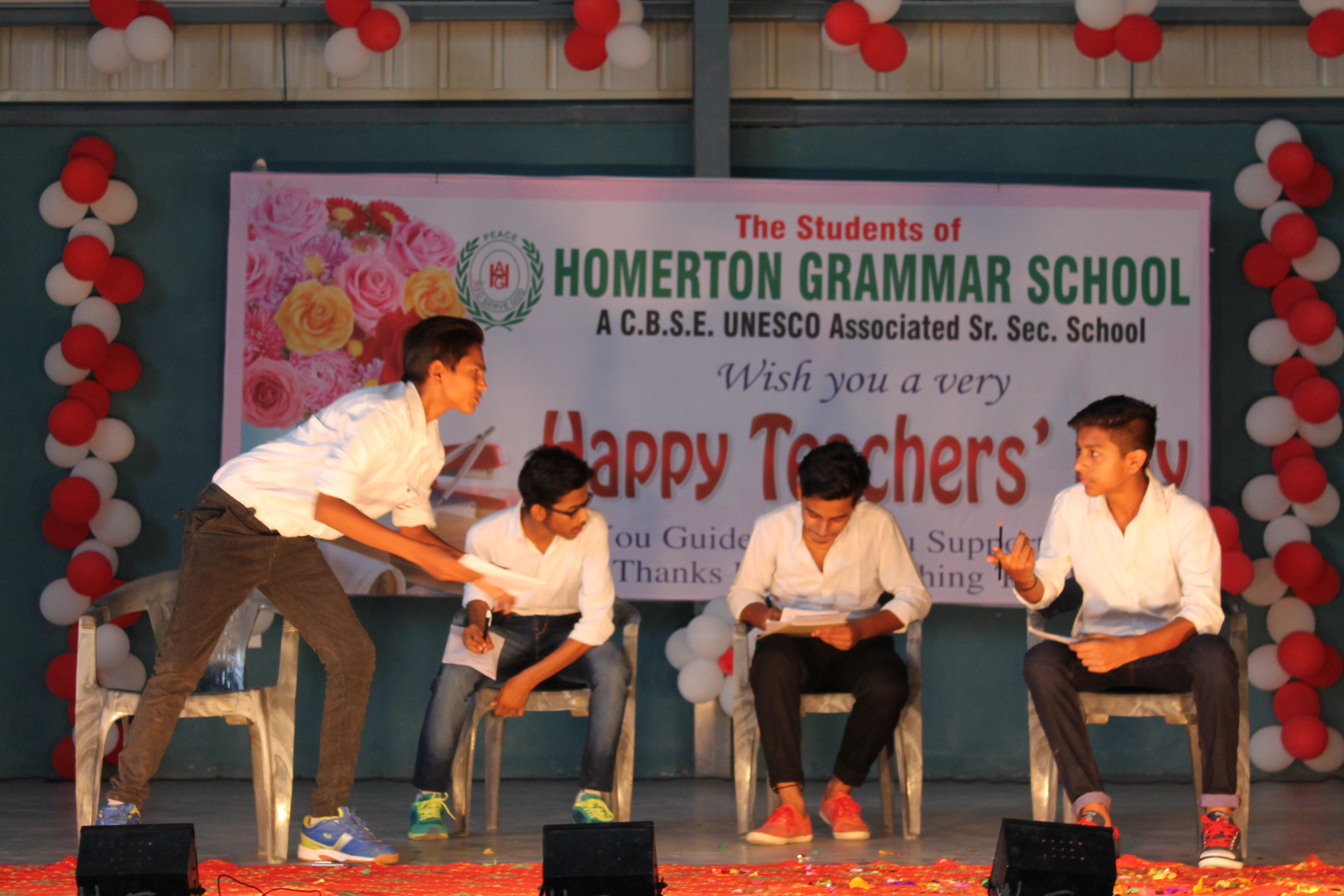 todaybhaskar.com
faridabad| Homerton Grammar School, Sec 21 A Faridabad, celebrated 'Teachers' Day' with great pomp and show. A special cultural programme was organised by the students to honour their teachers. Chief Guest Justice H.P. Singh graced the event alongside Founder Principal Kuldip Singh and the Management.
Teachers were praised with titles based on their personalities and teaching styles along with gifts as token of love from students. Various games were organised like 'Tie the Tie' and 'Mimicry of Bollywood Actors' to entertain the teachers. Somya, Preet and Paras of Class XI and XII performed freestyle and contemporary dances. A group dance was also performed. Tanishq Dhiman of Class XI performed a solo on guitar which mesmerised the audience. A witty skit portraying the scene at the exam hall made the audience laugh till the end.
Founder Principal Kuldip Singh blessed the students and applauded all the teachers for their immeasurable contribution to the school. One of the teachers, Sharanjeet Kaur, was felicitated for her tireless efforts and awarded the 'Best Teacher' Award 2015-16 with a trophy and certificate. The Founder Principal also made the students realise that success of every student depended on their teachers.