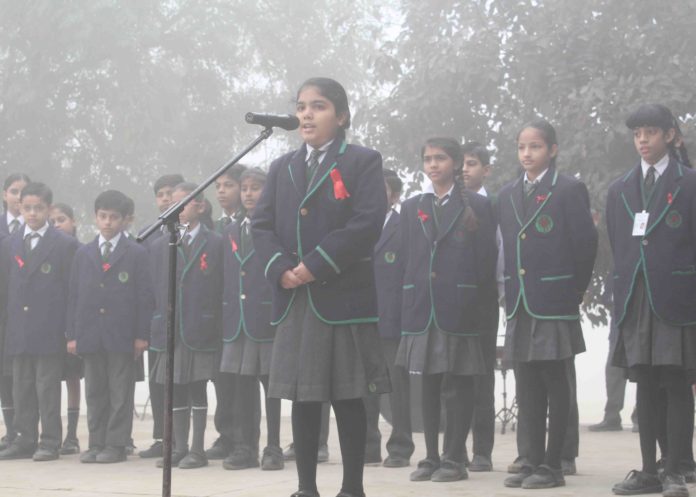 todaybhaskar.com
faridabad| UNESCO recognized World AIDS Day was observed on 1st December 2016 at Homerton Grammar School, Sector-21A Faridabad with the aim of promoting awareness and understanding amongst children about the AIDS pandemic and that "Prevention is the Cure".
Students and teachers conducted the morning assembly wearing red ribbons , a symbol of solidarity with HIV positive people. Deepakshi Adhikari and Kanupriya Jain of Class X spoke about how AIDS has killed millions of people worldwide and thousands of children every year, making it one of the most important global public health issues in history. Deepika Hooda of Class IX recited a poem on the social ills which have affected society's health and urges everyone to join hands to fight this evil.
Ms. Mamta Gandhi , the Biology teacher , enlightened the students about AIDS prevention and control. She educated the students on how the HIV virus affects the body and brings down the immunity of a person. She motivated the students to be sensitive towards the issue and propagate its importance to others as well.